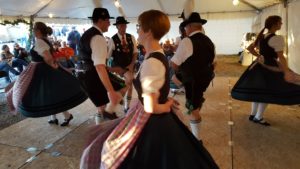 Kick off the holiday season with the Alpen Schuhplattlers at the Harmony Weihnachtsmarkt, Western Pennsylvania's finest German Christmas market!  Come watch our dancing and stay for German music, German food, holiday vendors, museum exhibits, and Harmony's famous glühwein. Performance times are:
Saturday November 11 @ 12 pm and 4:30 pm
Sunday November 12 @ 12 pm and 3:15 pm
Join us in the fest tent for a traditional German celebration!
Harmony Museum
218 Mercer St.
Harmony, Pa 16037
For more information, visit harmonymuseum.org/Christmas-Market.html.